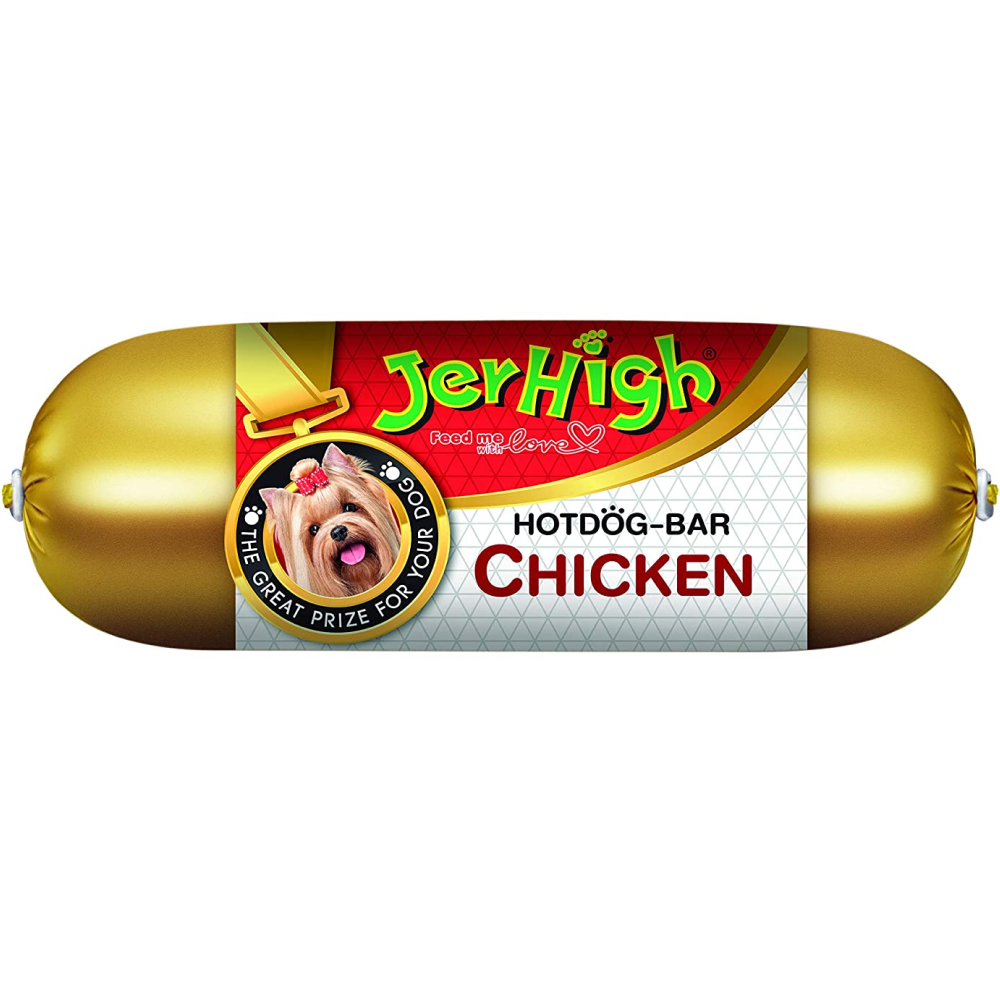 JerHigh Hotdog-Bar Dog Treat - Chicken 
Regular price
Rs. 160.00
Sale price
Rs. 112.00
| 30% Off
/
incl. of all taxes
---
Description
Chicken Flavor Hotdog Bar is an innovative, innovative canine snack that is perfect for the modern lifestyle of the contemporary generation. The delectable treat is made from chicken and comes in a stick shape with a high quality wrapper, making it highly portable and easy to store and maintain excellent quality and flavor without refrigeration. Dogs of all breeds love them!
Key Features:
Chicken Flavored Hotdog Bar is made from real chicken meat and properly prepared by our highly experienced expert team, it has been researched and carefully tested in the laboratory to ensure that the snack is clean, safe and full of all nutrients. be full
Man's best friend needs to be healthy and happy. You can rest assured that this Chicken Flavored Hotdog Bar has everything your pet needs to be full of energy, good health and happiness.
The standard ground mail service is shipped via Gojavas/BlueDart/Aramex/Ecom/IndiaPost. We try to dispatch all our orders within 24-48 hours in normal BAU days. Please be advised that shipments are not sent out on Saturdays, Sundays, or any Holidays. We do not guarantee arrival dates or times and it is dependent on the courier partner and location.