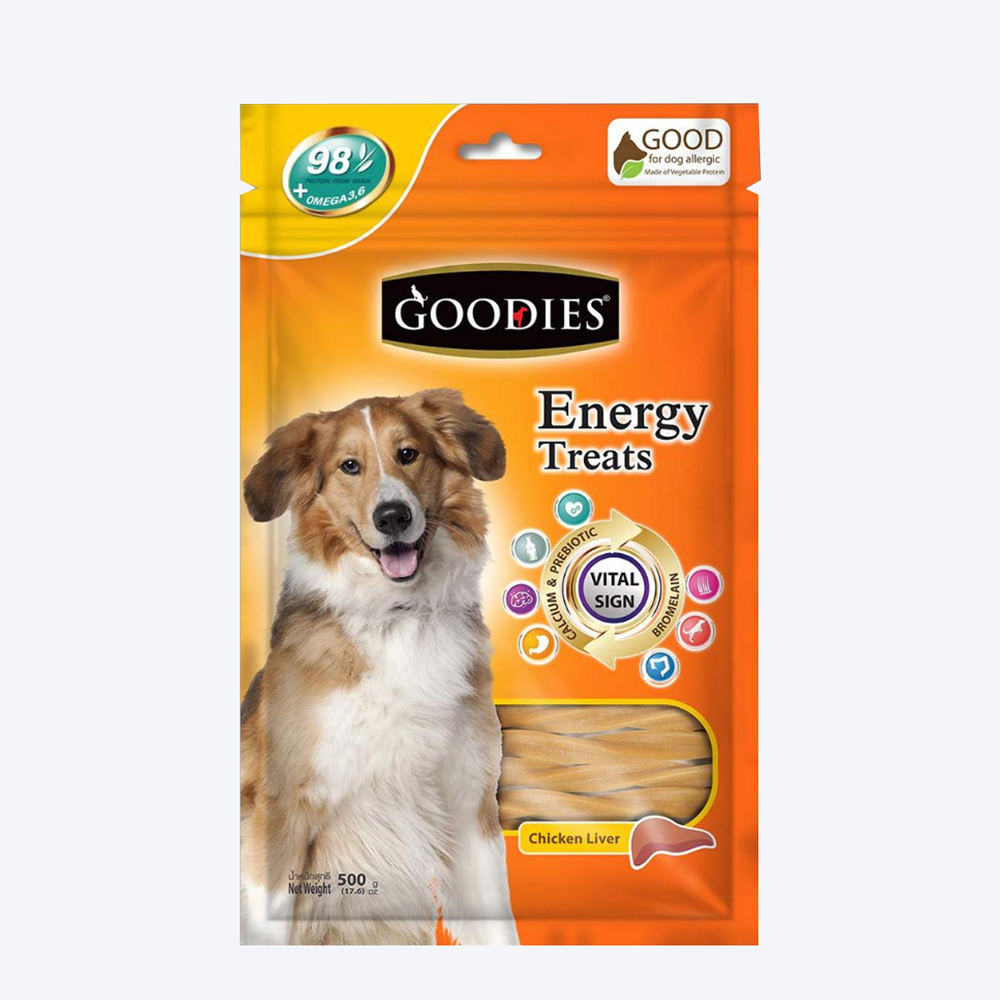 Goodies Energy Dog Treats - Chlorophyll - 500 g
Regular price
Rs. 560.00
Sale price
Rs. 392.00
| 30% Off
/
incl. of all taxes
---
Goodies Energy Treat Calcium is Made from vegetable protein which is perfect for dogs allergic to Meat. It is suitable for all breeds and ages of the dog with high-quality ingredients, its texture can be flexible and fun to chew by your dog. Goodies Energy Teat has not only facilitated the oral cleaning process naturally but also added supplements such as Chlorophyll, Calcium, Bromelain Enzyme, and Fructo-Oligosaccharide to ensure your dogs have a good healthy life.
Ingredients:Jasmine Rice, Glycerin, Pineapple Fiber, Wheat Gluten, Modified Starch, Flavoring & Mineral (Green- Chlorophyll), Palm oil, Fructo-oligosaccharide, Gelatine, Sodium Propionate, Food Grade Coloring.
The standard ground mail service is shipped via Gojavas/BlueDart/Aramex/Ecom/IndiaPost. We try to dispatch all our orders within 24-48 hours in normal BAU days. Please be advised that shipments are not sent out on Saturdays, Sundays, or any Holidays. We do not guarantee arrival dates or times and it is dependent on the courier partner and location.